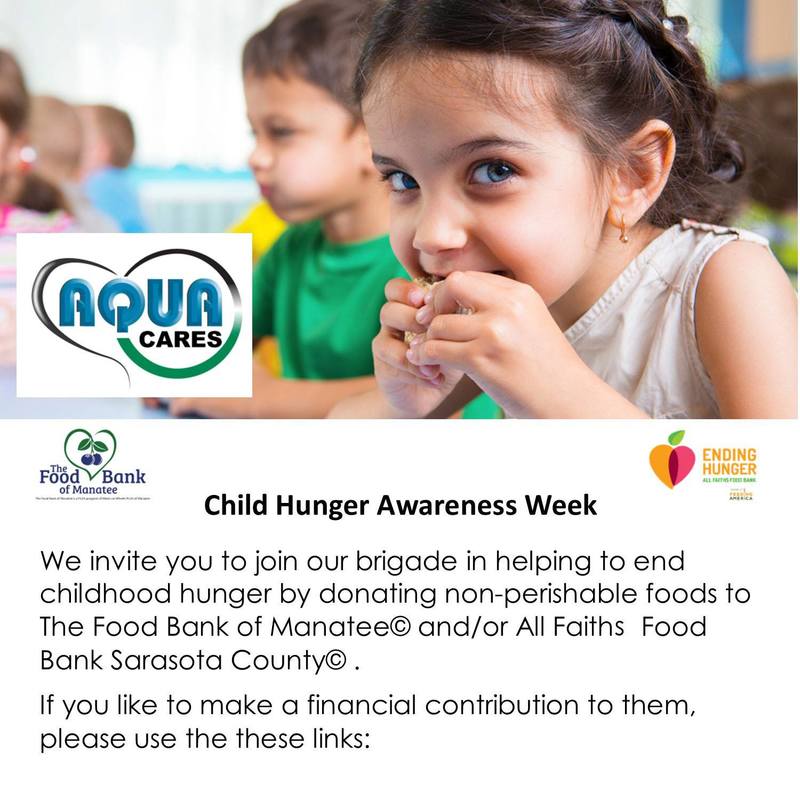 All Faiths Food Bank
Food Bank of Manatee
Aqua Plumbing & Air is committed to improving the lives of our customers while also supporting our community and giving back. Donating to local nonprofits, helping those in times of need and giving back are a big part of who we are. Not only is it good to give back, but we also believe it is our responsibility as business owners to show good corporate social responsibility.
The Aqua CARES Program is aligned with the mission of Aqua Plumbing & Air: To provide safety and comfort while being a light in our community.
VALUES: TRUST, HONESTY, EDIFICATION, INTEGRITY and SERVANT HEART.
VISION: To make a difference in ending child hunger in Sarasota and Manatee counties.
PROBLEM: Sadly, hunger hurts our most vulnerable; children. According to a study by 'Feeding America,' local food insecurity rates amid the pandemic could reach up to 1 in 3 in adults and 1 in 2 children. In 2020, food insecurity increased significantly: 25.3% for Manatee County and 25.2% for Sarasota County. That's close to 100,000 children in our community.
SOLUTION: Aqua Cares provides time, talent and resources to organizations who are directly working with children in our community and helping to end child hunger.
As a faith-based company, Aqua Plumbing & Air also supports various organizations who are aligned with our mission and those who provide safety and support for our community.
Aqua Plumbing & Air are proud supporters of: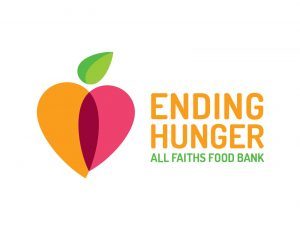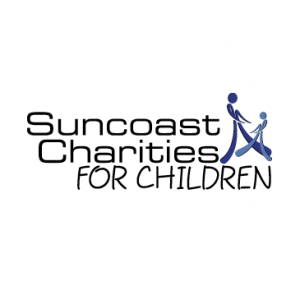 AC Installation, Air Conditioning Repair & Heating Installation

Sarasota, FL, Manatee, FL & Bradenton, FL
Heating Installation

∴

Air Conditioner Repair

∴

AC Installation